Chauffeur Drive Services in South Africa
Our professional chauffeur service offers a range of cars driven by your own CABS Chauffeur, available in Cape Town, Port Elizabeth, Durban and Johannesburg.
The chauffeur drive service is very similar to taking a taxicab, but organized with your very own driver who is local to the area and has much knowledge of the various place you might want to visit.  A variety of benefits are cited for using CABS chauffeurs, including convenience, productivity, time savings, and driving safety for those corporate business people, events leisure groups or just simple holiday makers that could make use of the relaxed Chauffeur service for their entire holiday period. Imagine a sightseeing tour through South Africa on an itinerary that's being drawn up just for you.
Please note: This is a pre-paid service and may only be secured by credit card!!
PLEASE NOTE THIS IS NOT A TRANSFER OR TAXI SERVICE!!
Bookings Include:
10hr Shifts per day
Chauffeur Driver
Fuel
All mileage traveled, local not exceeding 300 km's per day (rate will be revised if this is exceeded)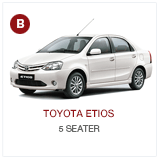 Booking excludes:
All Toll Fees
Entrance fees
Accommodation for driver if required. (Overnight)
After hours meals for driver if required.
Weekends and public holidays carry a premium
The chauffeur drive service allows you to arrive relaxed, refreshed and on time. By choosing a vehicle and a service tailored to your individual itinerary – business or leisure.
If the service is used for business, the client can now put the time spent commuting between appointments to productive use. Taking time to focus on personal agendas before meetings, making relaxed mobile calls without worry, getting on top of that presentation or even catching up on e-mails while enjoying the quiet convenience afforded you by CABS chauffeur service.
For leisure clients, relax and enjoy the view for a change as you are driven in style and comfort without the hassle of having to Google map your way around the city, country or more specifically the Game Parks. We offer chauffeur throughout Kruger National Park, Addo Elephant Park and Hluhluwe-Imfolozi Game Reserve.
CABS trained chauffeurs will meet you, and transport you around in professional style. Wait for you while you conduct business making your journey seamless and an enjoyable experience. We will even draw up an itinerary to take you around and recommend to you the "must see" local destinations throughout South Africa. We will be happy to work with your suggested itinerary.
All vehicles are fitted with satellite tracking systems and the latest satellite navigation. We will accommodate groups and/or individuals. Services are only relevant to our serviced locations in Cape Town, Port Elizabeth, Durban and Johannesburg.
An itinerary is optional; however, it is strongly recommended. We offer full and extended days of services.
Contact us for a quotation: info@cabs.co.za
PLEASE NOTE THIS IS NOT A TRANSFER OR TAXI SERVICE!!